This is part II of our trip to Copenhagen, where I tell you a little bit more about what to do outside of the immediate city center, if you haven't read part I you can find it here.
Being beer lovers, a visit to the Carlsberg brewery was a must for this trip. And although I rarely drink Carlsberg or Tuborg I'm surprised to say that I really enjoyed it. The visiting center is located in the old Carlsberg brewery in Vesterbro where they offer guided tours, beer tastings, a free horse carriage ride and they house the worlds largest collection of unopened beer bottles. On the grounds there is also the Jacobsen house brewery where you can see the beer being brewed and bottled.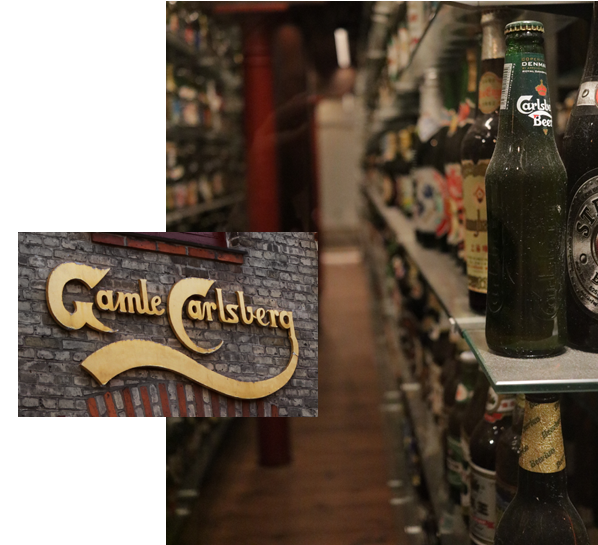 We chose to walk around the factory without a guide and then opted in for the beer tasting. We had a great Beer Expert guiding us through the flavors and explaining the differences between each beer and the technique used to brew them. After the tour and the tasting we had worked up an appetite and decided to try out their grill menu. Unfortunately there was little to nothing that was vegetarian on the menu, a big minus for me personally, but the meat was tender and had a great taste.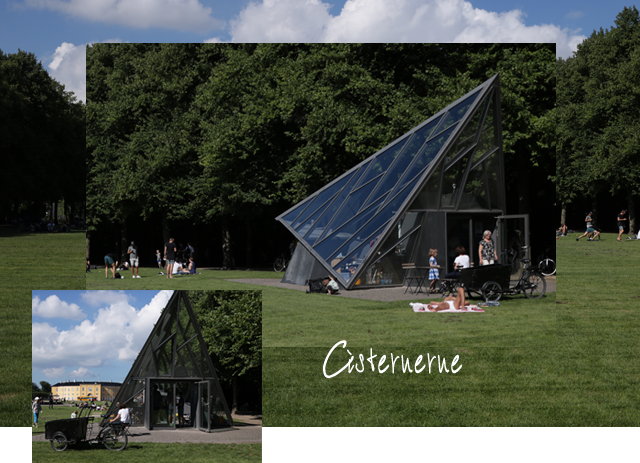 Close by the Carlsberg brewery in the neighboring municipality of Frederiksberg you'll find the green gardens of Søndermarken and Frederiksberg Gardens which together make up one of the largest green spaces in Copenhagen. After our meal at Carlsberg we walked on over to Cisternerne in Søndermarken, an underground museum displaying video art on the dark and damp walls of this former cistern, that used to supply large parts of Copenhagen with water. It was a real nice and different way of experiencing art and loads of fun fort both kids and adults.
Still not tired of walking we decided to walk from Frederiksberg to Kødbyen which had come warmly recommended from numerous of our friends. Turns out it was a bit further than we first thought, so it was real nice to get there and have drink at Mother. Kødbyen is Copenhagen's meat packing district established in the early 1900's. Today you'll still be able to find butchers and fishmongers, but that's not all. Kødbyen also has a mix of excellent bars and restaurants with design studios and photographers. Come here to be inspired and eat food of excellent culinary quality.
Stay tuned for the third and final part of our Copenhagen trip, where I'll talk about some of the more well known attractions Copenhagen has to offer.
We obviously walked tons on this trip, do you usually do the same or do you prefer other means of transportation? Let me know in the comments below!
---
PHOTOGRAPHER & EDITOR – Caroline Ø Dalili