I recently quit my job, put my home in storage and packed my bags. All for the purpose of moving to Russia. Correction, all for the purpose to move with the man I love around the planet, wherever his job may take us. And for the moment that means Russia.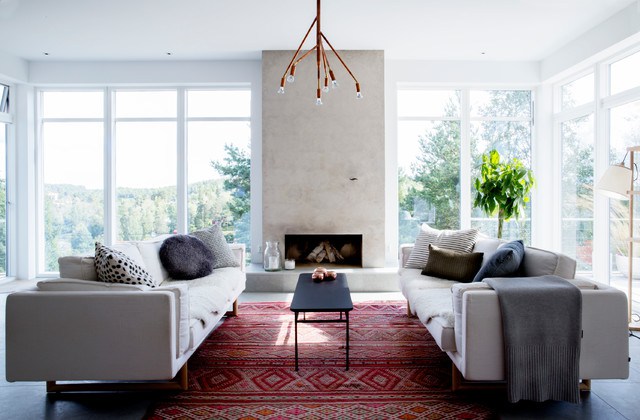 Ah, Russia, the land of babushkas, fur coats, freezing weather, black currant tea and not so service minded service, or so I thought. St Petersburg welcomed me with open arms and warm weather. When I arrived at the hotel, aka our new home, hubbie dearest met me with a big smile and a slight sweat on his brow from preparing for my arrival. This included actually running to buy flowers and changing rooms four times, much to the hotel staffs' dismay.
"Well, the first room smelled of cigarettes, the second had a view onto a dump and… well I just wanted the best view!"
We laughed and I felt grateful that he wanted to make me feel welcome and at home (knowing that he is actually the one, out of the two of us, who enjoys good views the most). However, as this has become not only my home but also my office, i.e. where I spend a large portion of my time, I have come to really appreciate not only the view, but the light!
Back home in Stockholm we lived on the 7th floor, quite high enough for me. You get amazing uninterrupted light and very good views. In St Petersburg we now live on the 20th floor and both the light and the views are amazing.
As an interior designer living in a hotel room, albeit be it an apartment hotel, has its limits when it comes to making the space your own. Decorating with more than a vase of flowers is kind of out of the question. But the light can make any space, however it's decorated, feel bright, airy and welcoming. This is why my absolute top tip for decorating your home is, not unlike Tyra Banks, to find the light. I'd even trade square meters of space for good natural light. Being from Stockholm, situated not far from the arctic circle, I know the importance light can have. Not only on a space but also on how you feel*. So if you are looking for a new place to call home, don't forget to look for the light!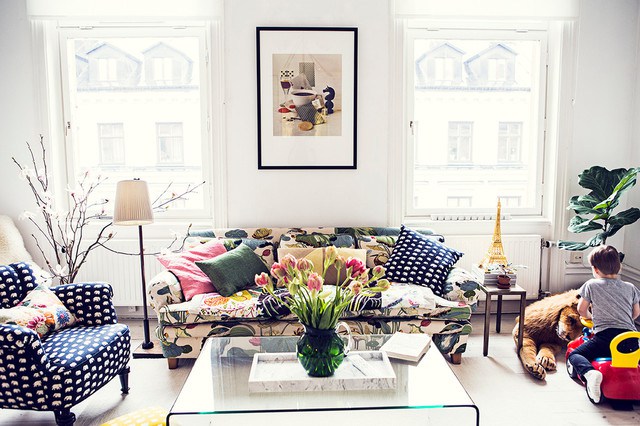 Do you have any interior design hacks that would work in any space? Leave me a comment below and let me know!
P.S. Want more bright inspiration? Follow my Pinterest board Finding the light.
---
*Winter depression, due to lack of natural light i.e. vitamin D, hits us hard in during the winter months.
Click on each image for source. Featured image at top from Malin Simson Interior