During my preparations for moving with my hubbie I found myself going back to the Essentials issue of Kinfolk. Which might partly be due to it lying in the bathroom; a good read while on the toilet is not to be underestimated. Although mostly it was because of the theme: determining what you simply can't live without. I've been drawn towards minimalism for a long time now, but this was something new. In our age of over-consumption and having everything so readily available, the key for me was to find what was essential.
It started with figuring out what I wanted. I wanted to live with B and if he wasn't going to stop traveling anytime soon, well then I'd just have to join him. That was step one in my quest for essentialism. The next step had more to do with my occupation, which became quite clear when I had finally decided upon step number one. I needed to live the so called "laptop lifestyle" working from anywhere. This thought made me gitty with excitement. I would have to become an entrepreneur and my own boss, amazing! Now all I would have to do is to figure out how to get there…
Fast forward to the more practical preparations of the move and my essentials where to be put to the test. Packing everything I need for the coming three months into one suitcase á 23kg. This turned out to be a bit of a stretch considering I had to bring with me all my stuff for work as well. Not to mention my shoes! In the end I had an additional bag of 15kg to check in. Still not bad if you ask me (totally patting myself on the back).
My packing list had the lead words Only the best written all over it, and it did make packing and choosing a lot easier. I did pack only my best, to look as good as possible at any time. You never know who you could run into. And over time the panic of packing your life into one suitcase dwindled and I was genuinely happy about my selection of absolute essentials. Including hanging out with Mr. B each and every day <3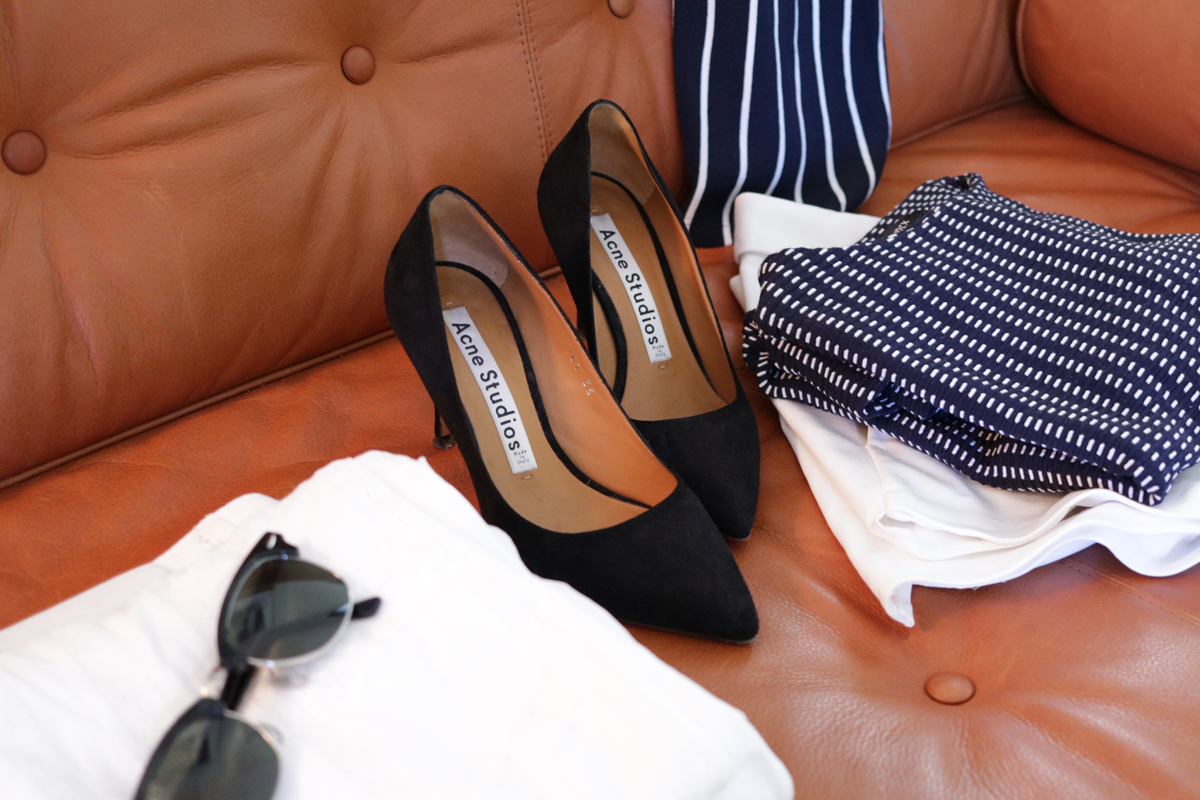 What are your essentials? Do you have a similar approach when packing? Let me know in the comments below.