Stockholm has some interior design shopping gems that are great for being inspired. I love popping in and out of these stores when strolling around town. They are also great for picking up some thoughtful and some times unusual gifts for the holiday season. Here are some of my favorite spots for inspiration and shopping in Stockholm, in alphabetical order, because that's the way I like it.
Asplund is a classic in Stockholm. It's hard to pick up an interior design magazine and not find at least one product from Asplund in it. They also happen to be my old employer, which is why they hold a special place in my heart. Here you'll find the new Scandinavian chic, with simple lines although they are not afraid of color, thumbs up for that! In their showroom they create a great atmosphere by having a mix of their own furniture and accessories with design brands such as B&B Italia, FLOS, Carl Hansen, Muuto and Maruni, to name a few. And they always stock up on great little gifts for your design savvy friends.
Asplund, Sibyllegatan 31, Östermalm
This is a fairly new shop I found in Gamla Stan when I was showing my cousin around Stockholm, and their style immediately drew us in. Because of space issues they have two shops on the same street, one showing more accessories and the other, bigger one, has a bit more furniture and some clothes as well. You can definitely find at least a few things worthy of becoming this seasons stocking stuffer for your hipster brother/sister. And if you're not in town, they also have a web shop, with free delivery in Sweden up until Christmas!
Designfirman Gamla Stan, Västerlånggatan 40 & 68, Gamla Stan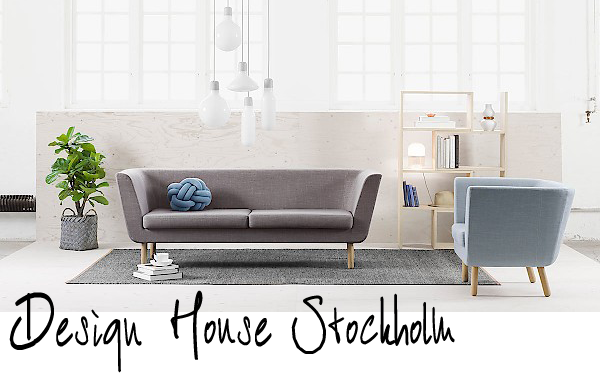 Design House Stockholm is the chain that brings Scandinavian design to the world. Although it is a chain their shops are beautiful and thanks to their great design pieces they always feel very personal. Here you'll find a collection of accessories and furniture that embody the Scandinavian style and aesthetic often with a playful touch, they don't take themselves too seriously, which I really like.
Design House Stockholm flagship store at NK, Hamngatan 18-20, Norrmalm
In love with the monochrome black & white and untreated wood look, then Granit is the place for you! This chain has great interior accessories and storage solutions for a good price with loads of minimalist style. You'll find everything from bags and pajamas to practical kitchen and office supplies. It might not sound that exciting, but I always find something I need in here, both for it's function and how it looks. And at this time of year, it's where you'll find everything for your gift wrapping. Their stores are scattered all around town so make sure to pop in if you see one.
Granit (the original store), Götgatan 31, Södermalm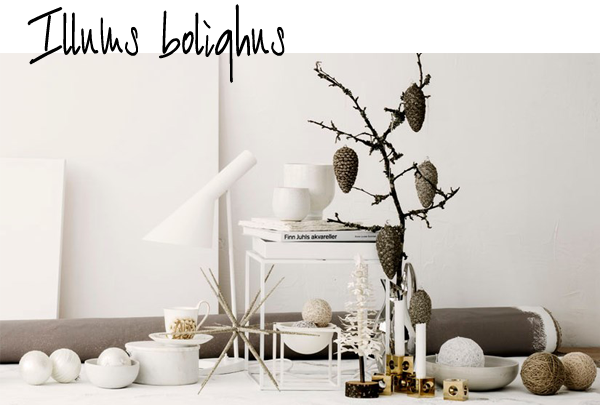 This Danish giant holds some of the best design pieces in town, both for accessories and furniture. I love walking in here to be inspired, as it is a Danish chain they have a slightly different approach to Scandinavian design which I find very refreshing in Stockholm. Here you'll find accessories for each part of your life – your bathroom, bedroom, kitchen, office, living room, furniture, lighting, fashion and jewelry. All by the most current Scandinavian brands (many of them Danish) such as HAY, Normann Copenhagen, Gubi and Menu.
Illums bolighus Stockholm, Hamngatan 27, Norrmalm
This is the ideal shop for finding presents, everything in here is as practical as it is beautiful. The core of Iris hantverk is the brush binding manufacturing in Enskede, Sweden, where five visually impaired craftsmen from different cultures make brushes according to an old Swedish tradition. They also work with visually impaired craftsmen in Estonia. This gives their beautifully crafted products an extra oomph as it shows that a handicap is not a hindrance. They have two stores but their store at Kungsgatan is my favorite, and is well worth a visit!
Iris hantverk, Kungsgatan 55, Norrmalm
Norrgavel is the ultimate place for Scandinavian interior design. Here you have great craftsmanship, beautiful natural materials and simplistic style all with quality and sustainability as core values. You'll find everything from small interior accessories to furniture and it is a great stop to be inspired and learn what Scandinavian design is really about. And you'll most likely leave with one or two things that will last you a lifetime.
Norrgavel, Birger Jarlsgatan 27, Östermalm
Just beside Norrgavel lies Oscar & Clothilde which is a stark contrast to most stores on this list, but none the less inspiring. I go here to fill up my batteries on color and pattern inspiration with a touch of opulence in the spirit of Scandinavian design. Here you'll find objects with character and you can't help to feel happy after a visit to their store.
Oscar & Clothilde, Birger Jarlsgatan 27, Östermalm
A small up and coming store and brand in the middle of Söder. Scandinavian Design Factory has a personal selection of products both from their own range and other designers. If you are looking fore some fun kitchen accessories, this is the place to go as it all started with a magnetic knife rack. And it's not unusual to meet the founder, Anders Widegren, there. So stop by for a design chat and some great gift shopping (even if they are for yourself).
Scandinavian Design Factory, Folkungagatan 85, Söder
Svenskt Tenn is a Swedish heritage brand on the interior design market established by Estrid Ericson* in 1924. Most renowned for their exclusive textile and furniture designs by Josef Frank from the 1930's and onward, yet not afraid to push for new exciting talents in the design world. This is where you go for that special wedding gift or for a sweet silver angel stocking stuffer for mom**. And don't worry if it's not right up you interior design ally or you don't get it, it is such a "Swedish thing" you just have to visit, if not for anything else than to have a fika in their tea room.
Svenskt Tenn, Strandvägen 5, Östermalm
---
*#girlboss for the win!
**yes, she loves it
Image source – The images are each taken from the brands homepage.
Like this post by clicking the heart below!