By now, you've probably figured out that, whilst I'm a city dweller, I love sightseeing in nature! Our trip to the Dead Sea region was no exception. After taking a dip in the Dead Sea, we went on to the national park Ein Gedi. Being a bit tired and not wanting to get overheated in the sun I wasn't overly excited to go here. But it felt a shame to miss now that we were in the region. And I'm so glad we didn't miss it!
Ein Gedi is not huge, but it is full of beautiful colors and natural wildlife. It really is a small, little lung in the desert. You follow the path up into a canyon in the mountains, walking along a small stream of water and small waterfalls. Along the way you can stop and cool off in the cool water of some of the bigger waterfalls. The trail is beautifully laid out so that you walk around it and don't have to go the same route on the way back down. I was obsessed with the colors here, the pale rock and the eucalyptus colored vegetation are such a beautiful combination. And it's made even better by the funny, cute and scary Hyrax* and the balancing act of the Ibux.
At the top of the trail your are greeted by a bigger waterfall surrounded by lush vegetation, and if you turn around you have a great view out over the park and the Dead Sea. Its an easy walk**, we went in the afternoon and most of the park was in shade by that time, which was nice. No risk of sunburn or overheating, you must remember I'm a Swede, and I was fresh off the plane!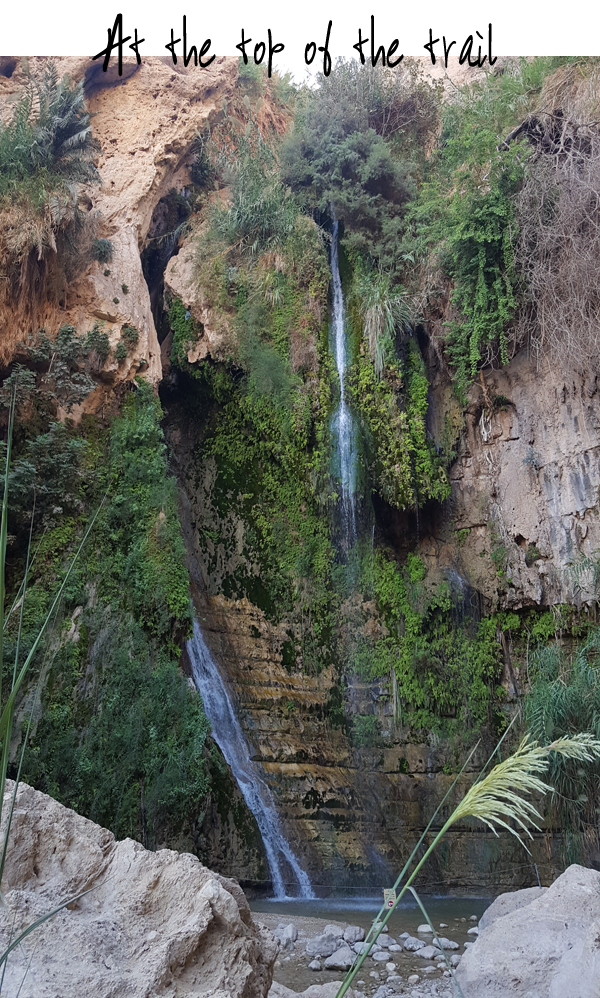 ---
*Small creatures that look a bit like guinea pigs with fangs.
**I wore a pair of bejeweled sandals and a long dress, perfect hiking attire, don't you think?!
Don't forget to press that heart down below, if you like this post!