Come the colder months of the year we spend more and more time inside. I recently got a few photos from home, where they are having the most beautiful winter wonderland. Stockholm is beautiful at winter, but cold and it's hard not to long inside. Hence we want to make it as warm, cozy and welcoming as possible. I tend to want to bring in loads of greens. Evergreens, Conifers, Hyacinths, Eucalyptus (looks good all year round), Christmas rose, Amaryllis, Holly, the list goes on… This is also a great tip if you, like me, don't like to hoard a bunch of Christmas decorations. Christmas is a very kitschy holiday and to be honest not to every ones taste, I know it's not mine. Instead I tend to go for all green plants, white flowers and when Christmas starts to come closer I'll add in some deep red flowers and berries. One winter decoration I do keep is actually one of my own designs and it is the Dear Deer winter window decoration seen above. It is so subtle and sheer that you can hardly see it when its light out, but come nightfall it picks up light from its surroundings and it makes the frosted edges sheen. Very pretty, very wintery, very minimalist.
Keeping in with the more minimalist theme for winter/Christmas green is such a great color to decorate with during winter. It is often trumped by the Christmas reds, but the fact is that deep forest greens will feel just as Christmasy, without being anywhere near as garish as red can be. Throw in a cozy moss green blanket with all the green plants, and you are off to a great start. Balance the green off with some red winter berries and voila you have a beautiful home full of Christmas feeling and personality without it looking like a red, blinking traffic sign. You are now set for cozy winter times, deluxe!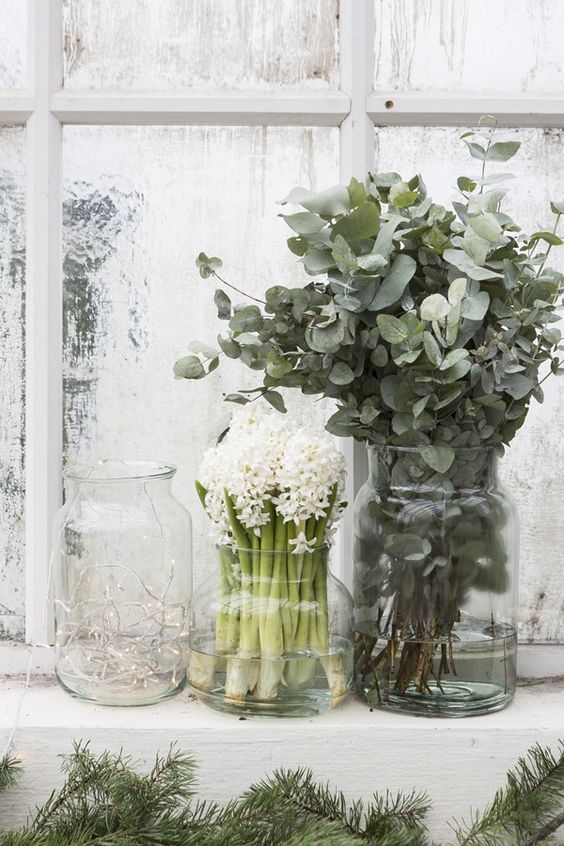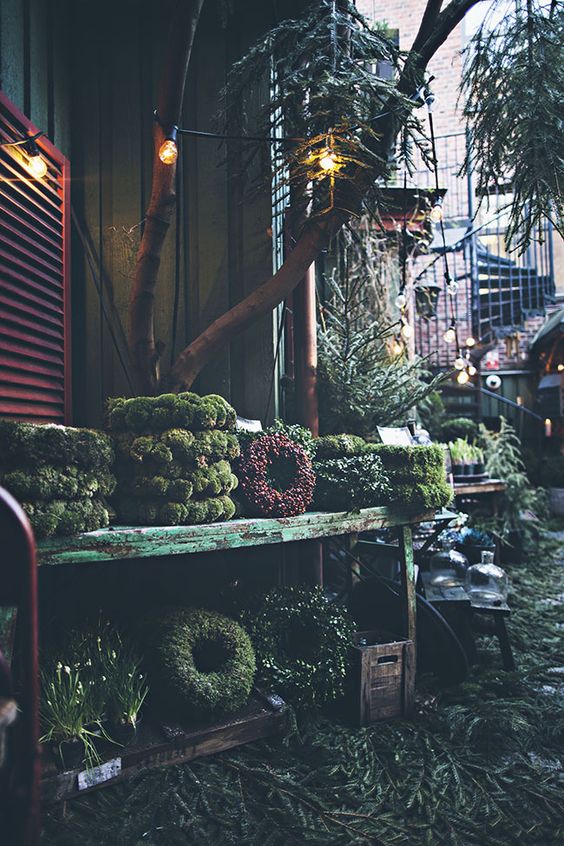 If you want some more winter and Christmas decoration ideas make sure to follow my Pinterest board winter decorations, that's also where you'll find the source of each image above.
---
*Psst, Dear Deer is available in stock, so contact me through my website and we'll get you sorted in time for Christmas!

If you liked this post don't forget to press that little heart down below!